From Afternoon Tea to Sunday Lunch, bespoke Heli-Dining experiences are perfect for any occasion. Flying from Manston Airport to one of our specially selected destinations, your flight will take you high above the beautiful Kent countryside and coastline, landing at your chosen destination.
Our Heli-Dining packages include a range of exceptional hotels, chosen for their locations and wonderful food. The experience is ideal for a unique business meeting, a surprise birthday lunch or just a treat for someone special.
After your meal, your pilot will fly you back to Manston Airport to complete the experience.
Flights are available 7 days a week and are subject to venue approval and availability.
For more bespoke tailored flights to alternative restaurants or landing sites, please contact us for a quotation.
Flight vouchers can be purchased online from this page. Before doing so, please complete the online form to provide some detail.
With a flight time of approximately 20 minutes from Manston Airport, the classic Neo-Elizabethan manor house of Eastwell Manor is a fantastic spot for lunch or a selection of afternoon teas.

Showcasing extensive views over the North Downs, Eastwell Manor is one of the most beautiful country hotels in Kent. A beacon of classic gentility, it makes a striking impression. Surrounded by outstanding natural beauty within its typically English setting, the Eastwell story is one of more than 450 years.

Eastwell Manor offer either a 3-course lunch which includes elegant classics and indulgent favourites, or a selection of afternoon teas with fine-cut sandwiches, homemade scones and hand crafted petit fours. Why not treat yourself to a sparkling afternoon tea or for something a little special, why not upgrade with a glass of Champagne

Flight & Lunch or Afternoon Tea:
£179 p/p based on 4 people
£229 p/p based on 3
£329 p/p based on 2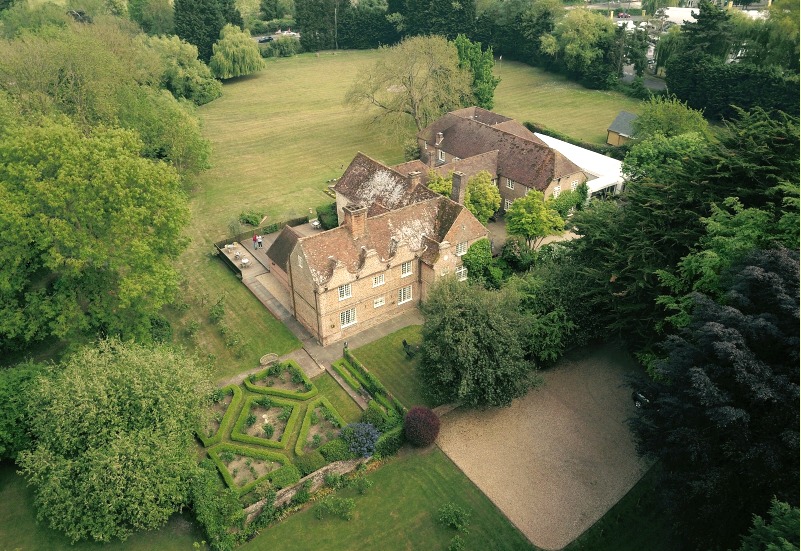 With a flight time of approximately 20 minutes from Manston Airport, the classic Neo-Elizabethan manor house of Eastwell Manor is a fantastic spot for lunch or a selection of afternoon teas.

Showcasing extensive views over the North Downs, Eastwell Manor is one of the most beautiful country hotels in Kent. A beacon of classic gentility, it makes a striking impression. Surrounded by outstanding natural beauty within its typically English setting, the Eastwell story is one of more than 450 years.

Eastwell Manor offer either a 3-course lunch which includes elegant classics and indulgent favourites, or a selection of afternoon teas with fine-cut sandwiches, homemade scones and hand crafted petit fours. Why not treat yourself to a sparkling afternoon tea or for something a little special, why not upgrade with a glass of Champagne

Flight & Lunch or Afternoon Tea:
£179 p/p based on 4 people
£229 p/p based on 3
£329 p/p based on 2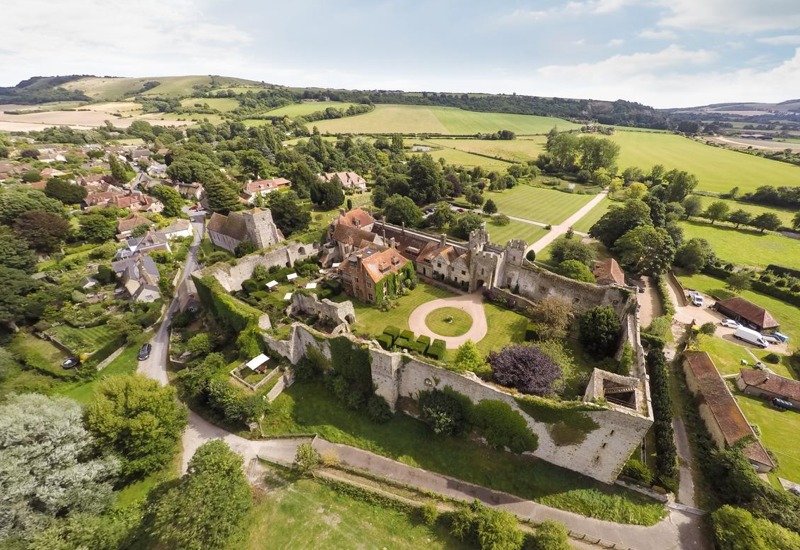 The flight time to Amberley Castle is approximately 60 minutes from Manston Airport, routing through the Kent and East Sussex countryside to the edge of the South Downs National Park. The flight will take in many of the stunning local sights including Canterbury and Bewl Water.

Nestled within the glorious Sussex countryside, Amberley Castle boasts a unique luxury with over 900 years of history within its walls. This magnificent hotel is located in the picturesque village of Amberley and is surrounded by a 60ft high curtain wall.

Visit and enjoy either a wonderful 3-course lunch, or indulge in Amberley's full afternoon tea, featuring fine-cut sandwiches, homemade scones, hand-crafted petit fours and an exceptional range of speciality loose-leaf teas.

Flight & Lunch or Afternoon Tea:
£435 p/p based on 4 people
£569 p/p based on 3
£835 p/p based on 2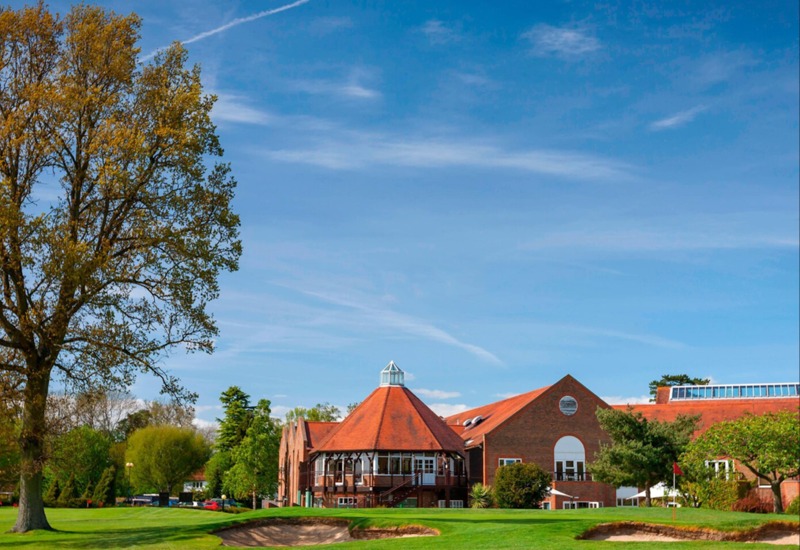 With a flight time of approximately 20 minutes from Manston Airport, the classic Neo-Elizabethan manor house of Eastwell Manor is a fantastic spot for lunch or a selection of afternoon teas.

Showcasing extensive views over the North Downs, Eastwell Manor is one of the most beautiful country hotels in Kent. A beacon of classic gentility, it makes a striking impression. Surrounded by outstanding natural beauty within its typically English setting, the Eastwell story is one of more than 450 years.

Eastwell Manor offer either a 3-course lunch which includes elegant classics and indulgent favourites, or a selection of afternoon teas with fine-cut sandwiches, homemade scones and hand crafted petit fours. Why not treat yourself to a sparkling afternoon tea or for something a little special, why not upgrade with a glass of Champagne

Flight & Lunch or Afternoon Tea:
£179 p/p based on 4 people
£229 p/p based on 3
£329 p/p based on 2

Surrounded by beautiful countryside, this country club near Maidstone offers a range of amenities and is
perfect for a traditional afternoon tea or a light lunch.

Flight & Afternoon Tea

from £257 p/p based on 4 people
from £337 p/p based on 3
from £497 p/p based on 2

Flight & Light Lunch
Prices on application…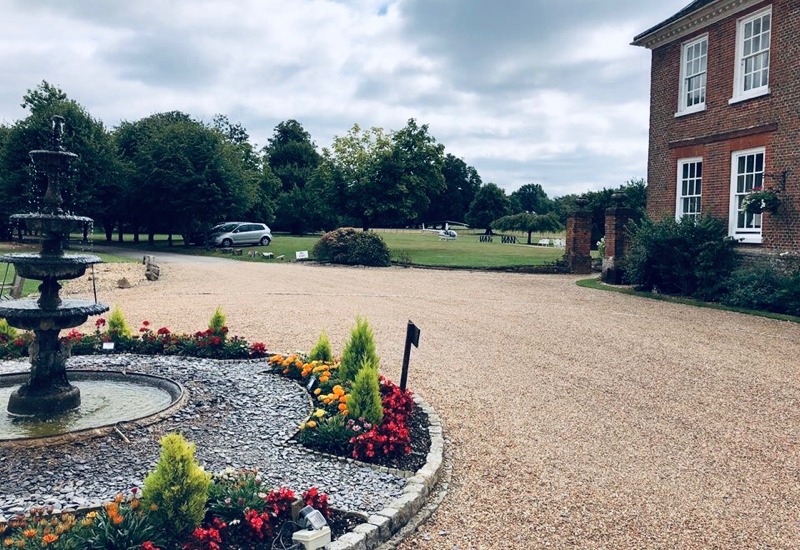 With a flight time of approximately 30 minutes from Manston Airport, Chilston Park is the perfect destination for an elegant dining experience guaranteed to impress.

Dining at this classic British country house hotel is truly sumptuous. The 17th century manor house of Chilston Park is renowned for its glistening style and charm with its classic original fireplaces and remarkable décor.

For your afternoon tea, why not indulge in the selection of carefully prepared pastries, sandwiches and the finest leaf teas. If you opt for the lunch option, you will be offered an exquisite modern British menu, with a range of seasonal dishes inspired by local ingredients.

Flight & Lunch or Afternoon Tea:
£209 p/p based on 4 people
£275 p/p based on 3
£399 p/p based on 2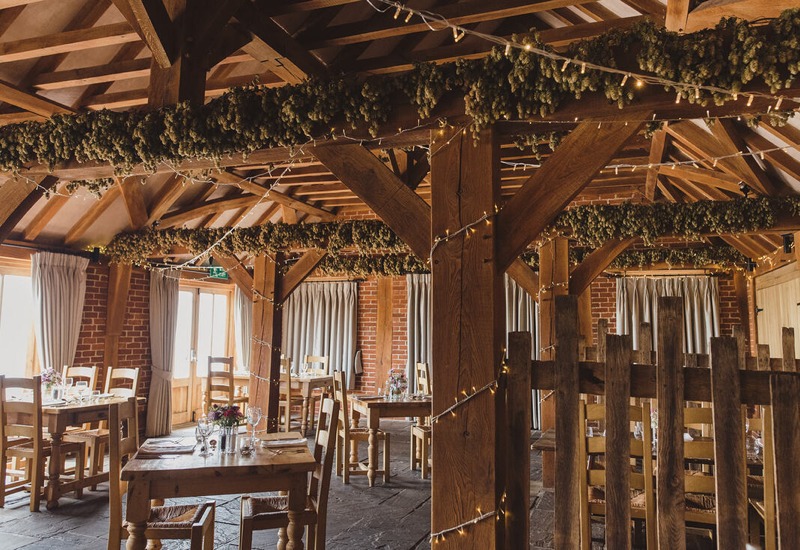 With a flight time of approximately 20 minutes from Manston Airport, The Ferry House Inn is the perfect local destination for an exquisite rustic afternoon tea or delicious light lunch. The award-winning venue provides quality locally sourced food using a team of talented chefs and passionate gardeners. They use home-grown produce, herbs and vegetables grown in their extensive kitchen gardens.

Whilst dining at this exquisite 16th Century Country Public House, which sits alongside the Swale Estuary in the peaceful hamlet of Harty, on the Isle of Sheppey, you will be treated to spectacular views across to Faversham, Whitstable, Herne Bay and the North Downs.

Relish either a sumptuous 2 course lunch with fresh seasonal options or a traditional afternoon tea with a selection of freshly made sandwiches, savoury pastries and cakes, served with scones, clotted cream and homemade jam.

Flight & Lunch or Afternoon Tea:
£165 p/p based on 4 people
£215 p/p based on 3
£315 p/p based on 2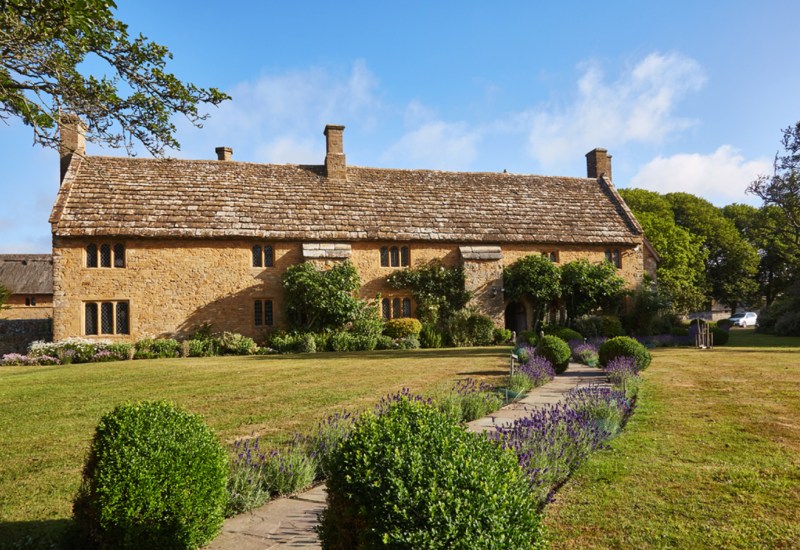 We have a flight time of approximately 60 minutes from Manston Airport, routing over the stunning Kent and East Sussex countryside and coastline.

Dining at the ultimate country escape, Bailiffscourt is surrounded by 30 acres of private parkland, perfectly set in the unique beauty of the Sussex countryside and coastline and just a stone's throw from Climping Beach.

Why not sample the delights of a sumptuous lunch menu, changed daily, which is available in the Tapestry Restaurant. Maybe you would prefer to treat yourself to a perfect afternoon tea with a with a selection of finger sandwiches, cream tea scones, clotted cream and preserves, along with a selection of homemade cakes and pastries.

Flight & Lunch or Afternoon Tea:
£449 p/p based on 4 people
£589 p/p based on 3
£869 p/p based on 2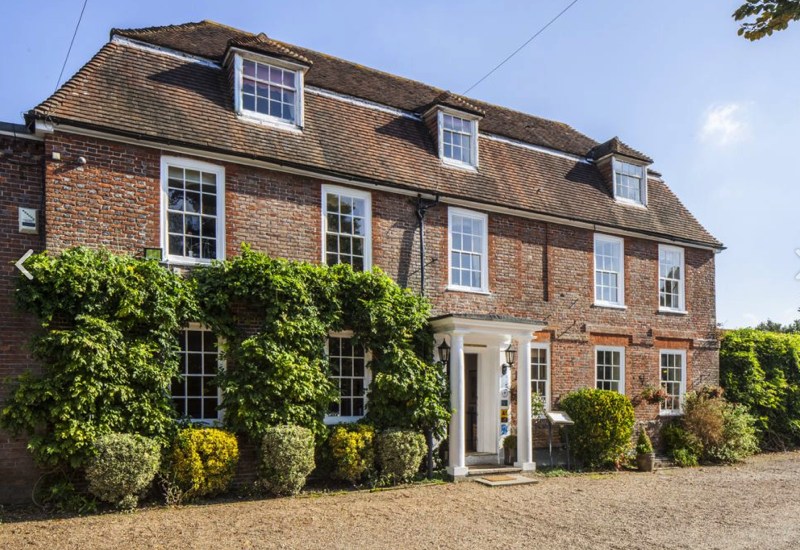 With a flight time of approximately 40 minutes from Manston Airport, Flackley Ash is a wonderful destination to visit and dine.

The charming Georgian House Hotel is set in 5 acres of mature gardens and is located only minutes away from Rye and the East Sussex coastline. Nestled deep in the countryside, close to the Kent border it is surrounded by rolling fields and wildlife. In an area of outstanding natural beauty, Flackley Ash is situated in an incredible location.

Why not enjoy a sparkling afternoon tea, with a selection of freshly cut finger sandwiches, delicate pastries and warm homemade scones with clotted cream and jam. Lunch can be enjoyed in the conservatory or main house dining room. The menus offer a great selection of dishes and are selected to use local suppliers of quality produce.

Flight & Lunch or Afternoon Tea:
£255 p/p based on 4 people
£329 p/p based on 3
£479 p/p based on 2
With a flight time of approximately 45 minutes from Manston Airport, Ockenden Manor is a fine Elizabethan manor house with and an award-winning restaurant, set in eight acres of beautiful grounds overlooking Cuckfield Park.

Showcasing an elegant drawing room and delightful garden terrace, perfect for a summer dining experience, the Manor offers a choice of exquisite afternoon tea or lavish three-course lunch.

The afternoon tea features a selection of finger sandwiches, homemade scones with clotted cream and seasonal homemade jam along with a selection of homemade cakes. The lunch menu is changed daily and is sourced as much as possible from local produce.

Flight & Lunch or Afternoon Tea:
£349 p/p based on 4 people
£459 p/p based on 3
£675 p/p based on 2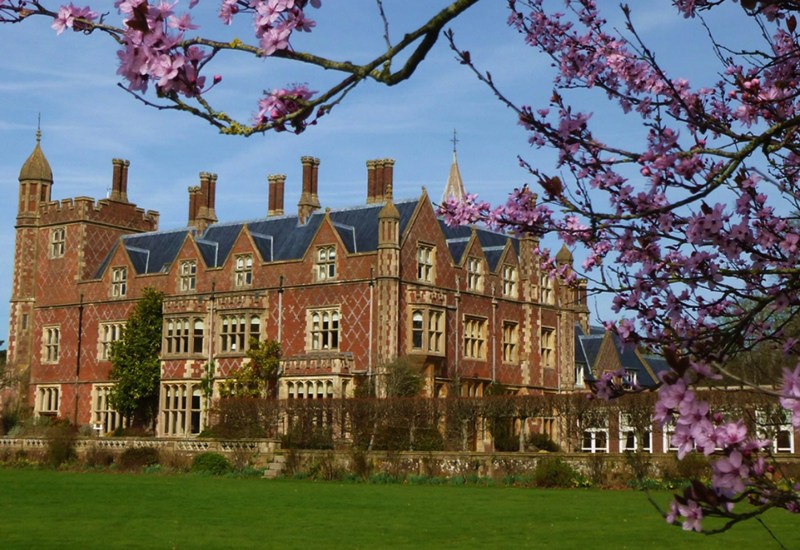 We have a flight time of approximately 45 minutes from Manston Airport to Horsted Place. The hotel is the perfect location for an elegant lunch or English afternoon tea.

This charming Victorian Country House is perfect for fine-dining in traditional surroundings. Wonderfully secluded, it is located in the heart of the East Sussex countryside close to the historic and pretty county town of Lewes and the world famous opera house at Glyndebourne.

Traditional afternoon tea is served in the comfort of the elegant drawing room where you can enjoy a warm winter's afternoon in front of the log fire, or on a pleasant summer's afternoon, the gardens provide a quintessentially English setting on the terrace. Afternoon tea includes homemade raspberry jam, scones and delicious cakes, including a selection of loose-leaf teas and speciality coffees.

The three course lunch menu is changed daily and is served in an elegant dining room with fine cuisine and impeccable service. Everything is homemade from the finest seasonal produce.

Flight & Lunch or Afternoon Tea:
£329 p/p based on 4 people
£429 p/p based on 3
£629 p/p based on 2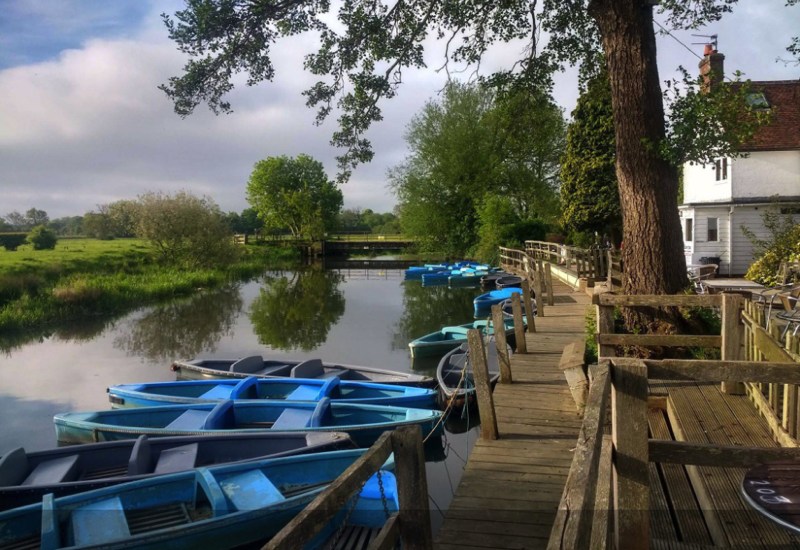 The flight time to the Anchor Inn and Boating is approximately 50 minutes from Manston Airport, taking you over some of the most beautiful countryside of Kent and East Sussex.

You will be dining at this beautiful East Sussex country pub/restaurant set on the west bank of the River Ouse, in one of the most unspoilt parts of rural Sussex. Situated four miles upstream from the county town of Lewes, the Inn was built in 1790 and today offers two cosy bars and restaurant rooms.

The Anchor Inn is the perfect destination for a classic country pub lunch. Offering a wide variety of local and seasonal produce, the lunch menu is varied and enticing. The Inn also specialises in real ales, speciality draft lager, local ciders and fine wines.

Flight & Lunch:
£345 p/p based on 4 people
£455 p/p based on 3
£669 p/p based on 2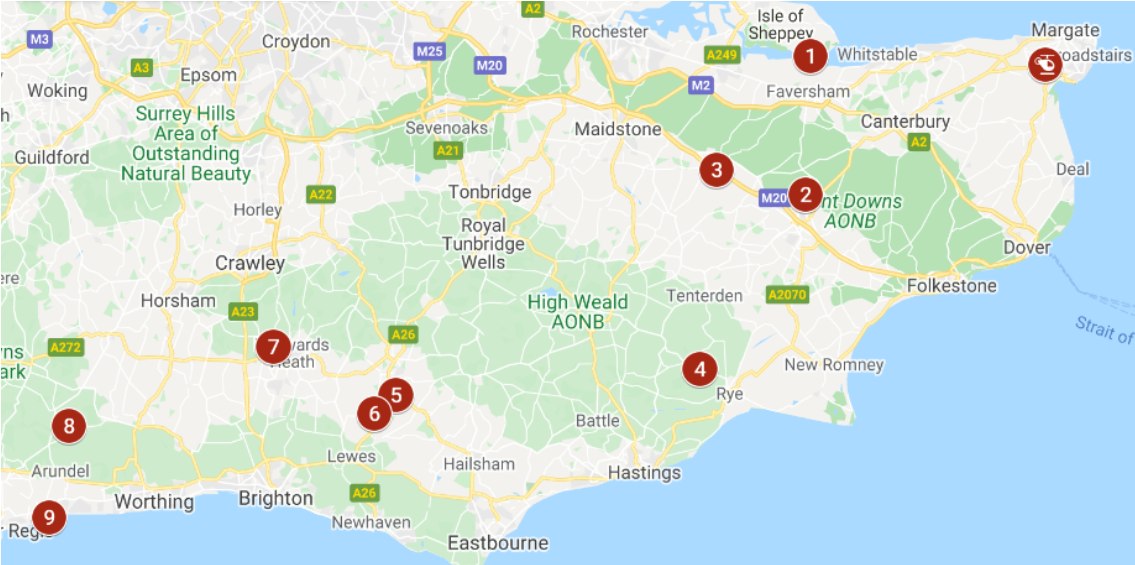 1. The Ferry House Inn

2. Eastwell Manor

3. Chilston Park

4. Flackley Ash

5. Horsted Place

6. The Anchor Inn & Boating

7. Ockenden Manor

8. Amberley Castle

9. Bailiffscourt
Polar Helicopters
Hangar 10
Manston Airport
Ramsgate
Kent, CT12 5FF